Wednesday, November 9, 2016 / by Jason Huerkamp
Know Your Credit Score Before Buying a Home

Credit history is vitally important when considering purchasing a home. Not only does it allow you to get the best rates and the best offers from a lender, it gives you the opportunity to be pre-approved and the best kind of buyer should you get into a bidding war on your dream property.

If you haven't got a credit history it is almost as bad as having a terrible credit score. The lender likes to see that you have been responsible looking after your payments and so its an essential part of the plan when considering a home purchase.

In order to establish a credit history, you could go into the bank and get a pre-paid credit card and whatever you purchase on your card, be sure to pay the same amount off each month. You will be showing you are responsible and before you know it you will have a fair credit score. Once you have proved your value you can ask the bank for a credit limit. Your credit score will build quickly if you act responsibly with you credit card.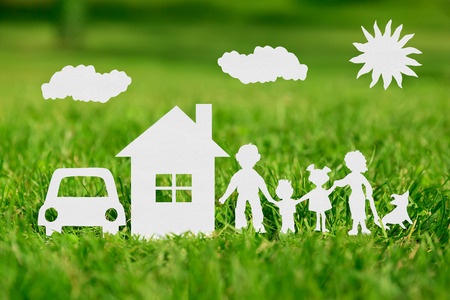 If you have been using a credit card and have various accounts, before you even go and see a lender, it would be a good idea to find out your credit score which you can do free once a year without damaging your hard credit score. If you have delinquent accounts, get a handle on them and be sure you create a regular payment plan to get them up to date and pay them in a timely manner to improve your credit score. You may have to work with a credit repair person to get yourself credit worthy.

Credit Worthy
Make sure that you are credit worthy and do not give the lender any reason to question your credit history.


The first step is to pay your bills regularly

If you cannot pay it full, at least pay the minimum amount

Pay on time

Never miss a payment

Never use more than half your credit limit on your card
TIP: If you have already and your credit score is fine you could always ask for a bigger credit limit, that will make your credit score look stronger. Be careful not to eat into that extra credit limit bonus before you buy your new home.
Do not go out and open any new accounts or purchase a new car or furniture on credit before you close on your home. Any change in your credit score from the time you purchase until the time you close could jeopardize your home purchase and cause much pain.

When you feel as though you have been able to sort out your credit score and you are credit worthy, its a good time to get with a lender and get pre-qualified / Pre-approved for mortgage.





Looking for a home in Minneapolis / St Paul and the greater area?

The Huerkamp Team are your real estate specialists in the Twin Cities and surrounding communities of Minnesota. We are ranked in the top 1% of agents nationwide! The Team is dedicated and experienced in the Twin Cities real estate market and we look forward to being your real estate agent for life! You will have a great experience buying or selling real estate. We have many raving fans and the experience to deal with your real estate transaction.

CONTACT US


Quick Searches
---